Blueregals Garden Railroading Home Page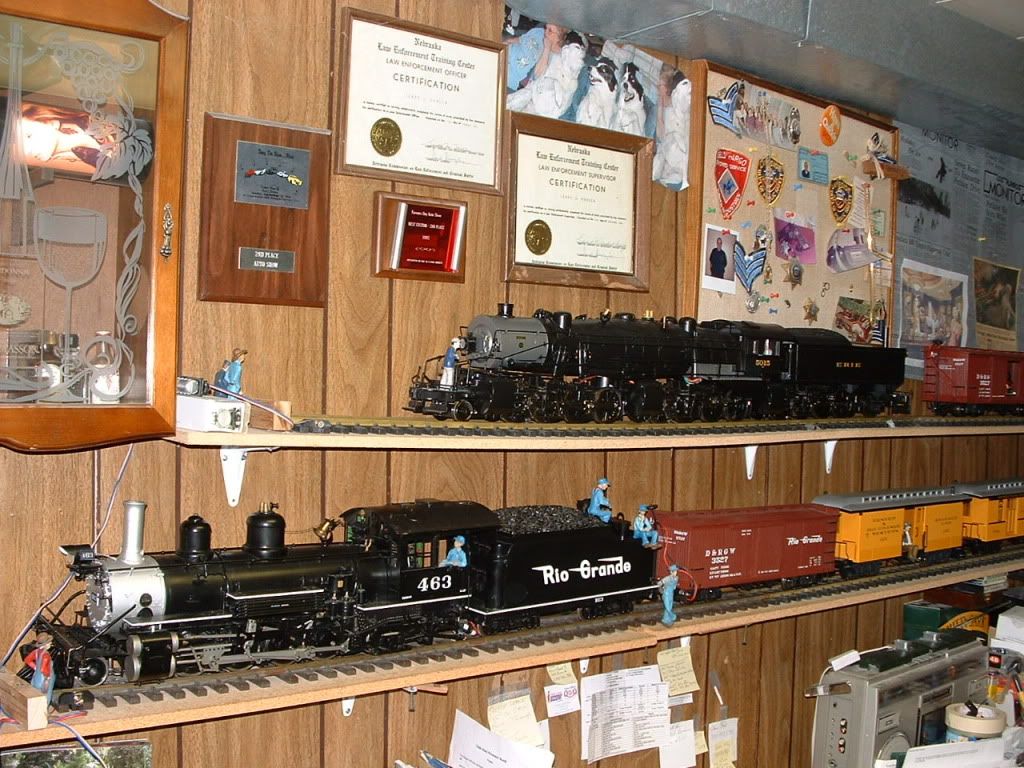 My Favorite things about Garden Railroading
interesting
educational
Fun
rewarding
Crazy Train Guy Buys/Sells/Trades/ Send questions, comment, inquiries through links on the left in turquoise, or through email at bottom of the page!!
My Favorite Web Sites
my Garden rr blog 1
my Other Side Blog 2
you tube videos/garden railroads
Newly formed g-scale train group
crazy train guy videos
crazytrainguyschannel
Regal's Photo Album
Regal's Photobucket

Thank you for visiting my Garden Railroading page at Angelfire. Please come back and visit again! Hope you enjoyed the view Thanks "Crazy Train Guy" Check out my NEW pics in my Photo Album!! Items for Sale: May consider partial interesting trades! Have many interesting items for sale just e-mail me and we can talk (can email list of items) for you to view have other things beside train items although that is my interest! Delton c16 D&RG engine,with a very interesting history, a box of Give me an email always have other things for sale. An Ibanez Red AS-73.Heck Im the Crazy Train Guy I may sell anything let's talk turkey give me an e-mail and see if i have something you'd like to own!!!! Crazy Train Guy Check out my blogs, and my Picture Page! come check out my virtual LIVE (sometimes taped) channel Just click on the link and start having fun on my virtual garden railroad channel newly formed. The Regal.

Email: blueregal@charter.net